Immanuel CRC Serving God's People in:
Zuni, New Mexico

For more information or questions, please contact Curt Hoogeboom.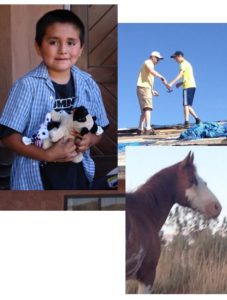 About the Trip
From June 13 to June 20, 2020, Immanuel is sending a group of volunteers to serve God's people of the native Zuni tribe in Zuni, New Mexico.
We will have the opportunity to serve in ways such as: light building & painting, landscape & clean-up, and get involved in their community through the mission and youth activities.
It is also a fantastic opportunity to see some of their native culture, heritage, and awesome landscapes.
This is an inter-generational trip, and we would love to have young and old, families and singles, men, women and children.
In prior years, this has been a wonderful experience for everyone who has gone.
Latest Info & Updates