Welcome, Friend! We are so glad you are here!
.SUNDAY WORSHIP.
Our worship times…
8:45am Traditional Worship Style
10:00am Education Hour
11:00am Contemporary Worship Style
5:30pm- Evening Service
+We hold special worship services on the 3rd Sunday of every month. Please join us for our Encounter Youth Services and Simply Worship @ 5:30pm. Check the church calendar for dates! +

Want to involve event the littlest kiddos?
Check out this awesome Bible App that is FREE for download created by OneHope.
Get more info
here
or download it on your device!
The New Sanctuary
The Construction of our New Sanctuary Cross
STAFF OPENING
We are looking for a Communications and Campaign Director! If you are interested in this part-time position, please click on the links below for more information.
.HAPPENINGS.
E 100 10-week Reading Challenge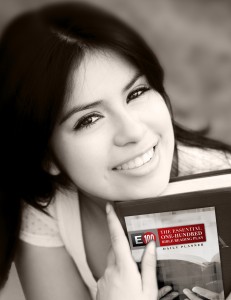 Join us for our study of the most prominent 100 stories of the Bible! Whether you are doing this on your own, in a family/small group or as a Triad…we are praying that you can become PASSIONATE for the Word through this study!
E100 Information click
here.
For the reading guide click
here
.
For triad & small group questions click
here.
.