Welcome, Friend! We are so glad you are here!
.SUNDAY WORSHIP.
Our worship times…
8:45am Traditional Worship Style
10:00am Education Hour
11:00am Contemporary Worship Style
+We hold special worship services on the 3rd Sunday of every month. Please join us for our Encounter Youth Services and Simply Worship @ 5:30pm. Check the church calendar for dates! +
.STUDIES.

E 100 10-week Reading Challenge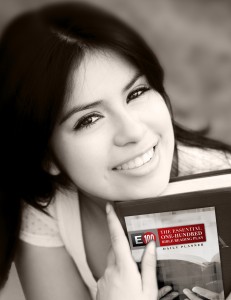 Join us for our study of the most prominent 100 stories of the Bible! Whether you are doing this on your own, in a family/small group or as a Triad…we are praying that you can become PASSIONATE for the Word through this study!
E100 Information click
here.
For the reading guide click
here
.
For triad & small group questions click
here.
.

Want to involve event the littlest kiddos?
Check out this awesome Bible App that is FREE for download created by OneHope.
Get more info
here
or download it on your device!
The New Sanctuary
The Construction of our New Sanctuary Cross
.HAPPENINGS.
Please grab an ornament from the tree in our FLC foyer that represents a family from the Hudsonville School's Early Childcare Center. We are asking you to meet some/all of the listed needs this Christmas, wrap them up (don't forget to add some truth inside!) and place them under the tree by Dec. 14. They will be delivered to the families before Christmas break!
We are collecting items that are packed into gift bags and then are given to men and women cancer patients. Each bag contains a warm hat, soft socks, fleece blanket/throw, insulated cup with straw, and hard candy. Each gift also contains a gift tag with encouraging words and the promise of John 3:16. If you would like to partner with us to touch those fighting cancer, we would love to have you join!
You can join us by purchasing one of the following five items or make a complete bag.
*warm hat
*soft socks
*fleece blanket or throw
*cup with a straw
*hard candy
You can drop off the items/bag at Immanuel CRC in Hudsonville.
All
Christmas
For
Cancer
bags will be delivered to
cancer
patients the week before
Christmas
.
Thanks again for everyone's support. We are humbled to be part of the way God uses trials and heartache to further His glory.