Immanuel's Staff
Senior Pastor
Rev. Jake Porter

email

I love to get God's people excited to participate in God's mission through a deeper and a continually maturing understanding of God's Word by the power of the Spirit. I love to hear stories from octogenarians and preschoolers, young adults and young at heart. I love to gather around the table and hear stories from friends and those who are about to become one. I am married to Kris, and we have two boys, a dog (Orion), a cat (Loki), and a place in our hearts for you.
Leader of Youth Development (Middle & High School)
Sandi Nyboer
email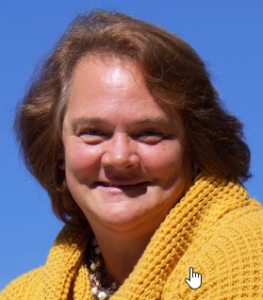 Hi! I am wife to Mark for 37 years ( and counting), mom to 3, and grandma to 6! I have been in youth ministry over 27 years, and I am privileged to work with the kids and friends of ICRC. I can't WAIT to see all that God has for us as we journey life together!
Worship Coordinator
We're Hiring!
email
Communications & Technology Director
Eric Miedema

email
My wife and I have three kids, so there's never a dull moment! With all of the band concerts, choir concerts, volleyball games, baseball games, swim meets, etc., it's such a joy for us to watch our children grow up and see that God has become intertwined in their lives. We are blessed!
Kid's Hope Director
Evamarie Eggebeen email

I was a teacher in Hudsonville Public Schools for seven years, until our daughter was born. Being a part of the Kids Hope ministry at Park Elementary is like "coming home" for me, and I love that I get to blend my passion for teaching with my desire for kids to know how much Jesus loves them. My husband and I have three children and some furry friends. As a family we enjoy all things related to water and sunshine, so Michigan winters can feel really long.
Custodians
Jeff and Judi Van Dyke email
Jeff and Judi are long-time Immanuel members. Jeff has worked in Grand Rapids Public Schools since 1992 in the areas of special education and technology. Judi worked for 24 years as a medical assistant, and enjoys her role as custodian because it lets her spend time at church. Judi also likes to relax with a good book and travel. Together, they have raised their three children in Hudsonville, as well as provided foster care for numerous children throughout the years.
Business Manager
Judy Schmitt email
Administrative Assistant
Lynnea VanWylen email

I have had the privilege of working at Immanuel the past 24 years. I very much enjoy working in the church office and the opportunity to interact with so many wonderful people. Before becoming a mom, I worked in the Purchasing Dept. at Keeler Brass Co.
My husband, Norm, & I have 2 married children & 4 little granddaughters who are so much fun! They are such a blessing in our lives!
I love reading, classic car shows, camping and Lake MI beaches.
Minister of Visitation
Rachael Taylor

email

I enjoy hiking, camping and relaxing at the beach with family and friends. I'm proud to call myself a Michigan native, but more importantly I'm honored to be called a daughter of the most High King! In 2016, I stepped away from a traditional nursing position to pursue parish nursing and a visiting ministry at Immanuel. It has been a beautiful journey of faith and it's a privilege to be part of Immanuel's ministry team.