Immanuel CRC together with Freedom in Christ (ficm.org) ministry has established the "Community Freedom Ministry." The purpose of a CFM is to serve our local community and to see Christians released from the controlling influences of the world, flesh and devil so that they can grow up into spiritually mature disciples of Jesus Christ.
What are your chains? Do you have feelings of anger, fear, guilt, shame or rebellion?
The good news is that…
John 8:32
"Then you will know the truth and the truth will set you free"
Isaiah 61:1

…provides a great framework for this ministry. Christ came to "bind up the broken hearted to proclaim liberty to captives and freedom to prisoners"
Galatians 5:1
…says that "It is for freedom that Christ has set us free" yet often believers do not live out that freedom, we live in bondage and defeat. The promised abundant life (
) is possible only when we live in the truth that we are God's children and we are deeply loved. Living secure and confident in Him transforms all of life and the messy places are miraculously redeemed to the glory of God!
Please pray…
…that the CFM opens many doors for people to be healed and transformed by the saving power of Jesus Christ. Now is the time for the church to be released into fullness and victory. Let's join together in building up the body of Christ and watch and see ways we can give praise to our good and faithful God!

For more information and testimonials, please see the CFM brochure
Thank you for your prayers.
Mary Jane Geers, CFM Coordinator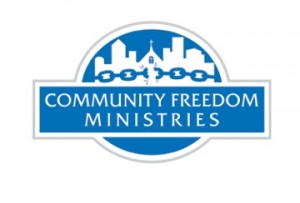 Yes, I am ready to make my appointment!
Please print the Confidential Personal Inventory document
and mail to:
Immanuel CRC
Att: CFM-Mary Jane Geers
3520 Kiel St.
Hudsonville, MI 49426
Please find the Aftercare Partner form
If you would prefer to have an appointment at Set Free Ministries in Grand Rapids, please click
to print a "Freedom Appointment Application" at the bottom of the instructions page under "download."
We pray for God's protection on you as you seek His freedom. If you have further questions, please feel free to
contact Mary Jane by
Other helpful books for beginning your freedom journey are Victory Over the Darkness and/or The Bondage Breaker by Neil Anderson.